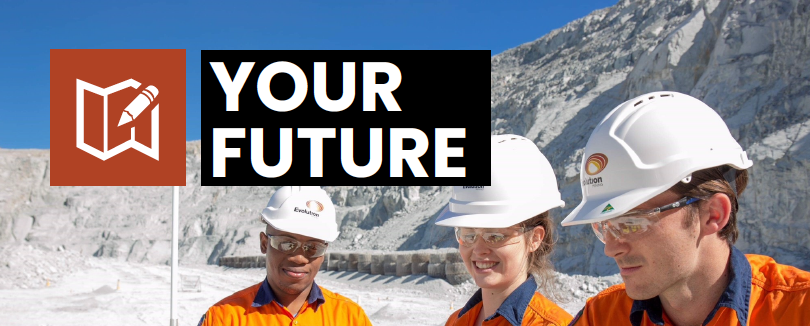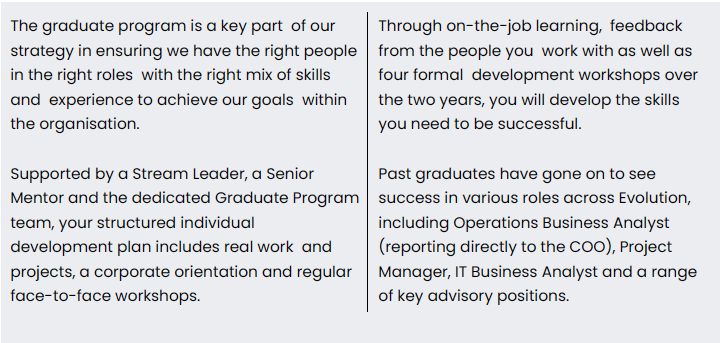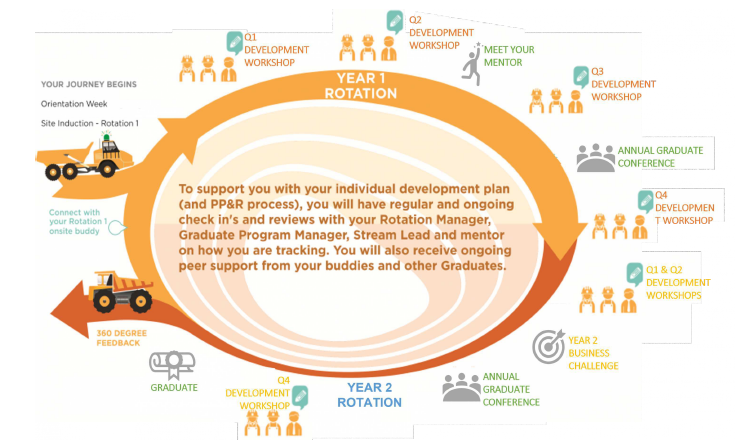 AVAILABLE STREAMS:
Asset Management
 
Geology
 
Geotechnical Engineering
 
Metallurgy
 

Finance & Commercial, Contracts & Procurement

Business Development

Business Development

Mining Engineering

Sustainability - Environmental, Health & Safety, Risk & Improvement

People & Culture

If you want to be part of an organization that takes people seriously, is small enough that everyone knows who you are and big enough to have the opportunities for you to develop, then this is the place for you.
Applications open on the 18th February 2022 and close on the 18th March 2022.
If you are successful with your initial application, we will conduct a video screen to get to know you, and find out more about your motivations and aspirations. If you progress through this stage, you will be invited to complete some testing and to attend our assessment centre so we can get to know you better - this is also a chance to meet some of the Evolution team.
Finally, you will attend a 1:1 interview with the hiring manager/s for the role and be taken on a site visit if required. If you are successful through this stage, you will be required to complete pre-employment checks before an offer can be made for a program start early 2023.
Interested?
Graduate Program – Evolution Mining
Connect with us!