Accounting is a great industry for anyone looking for professional growth and development opportunities. If you are passionate about understanding the inner workings of a business and have strong analytical skills, this field offers a wide variety of different service areas for you to pursue. Many professionals get the CPA designation as a way to take their career to the next level.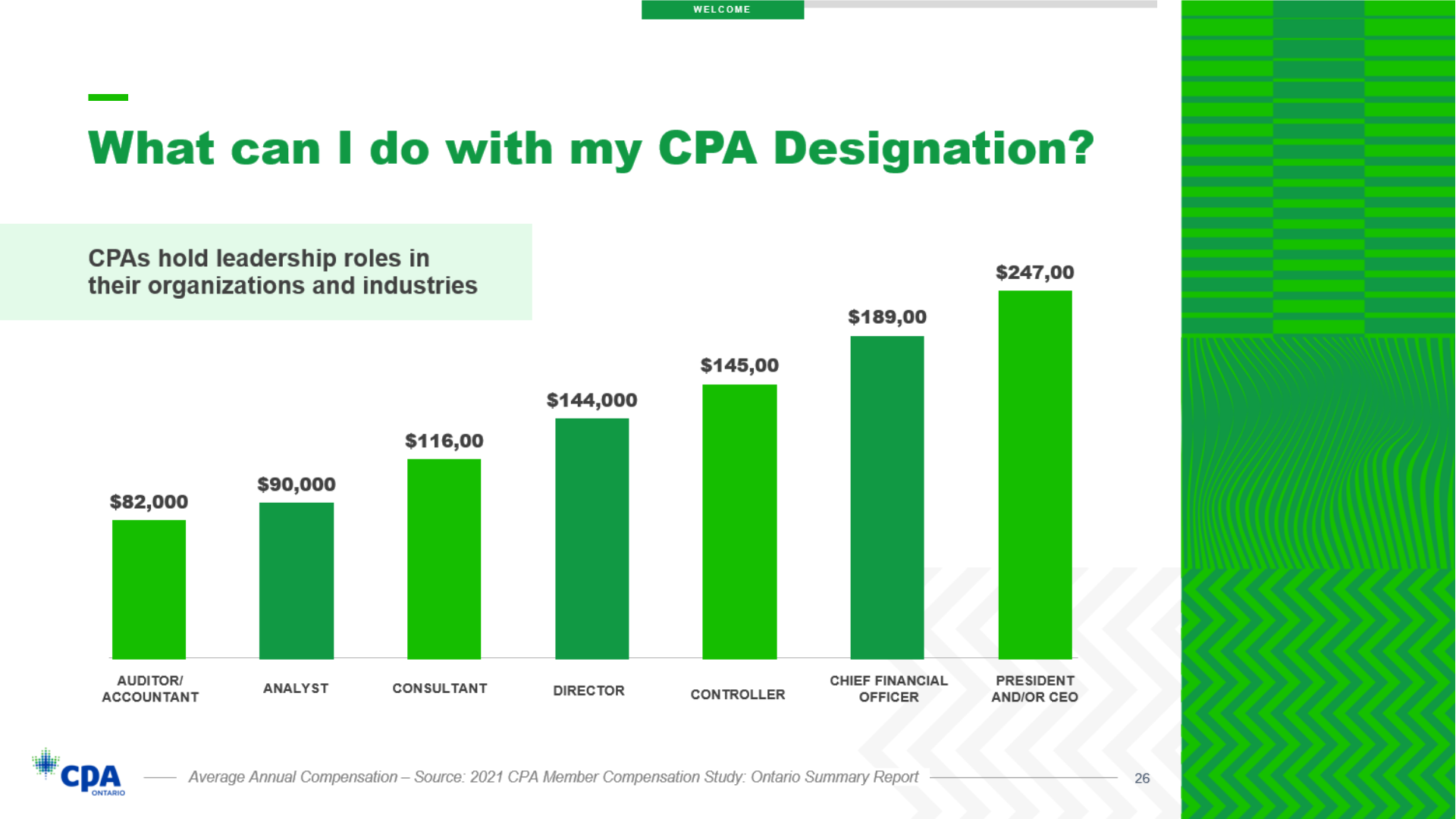 "Make an effort to get to know the recruiting team. They meet hundreds of students throughout the recruiting season, so take initiative so that you are not forgotten."

---
What do I need for a successful accounting career?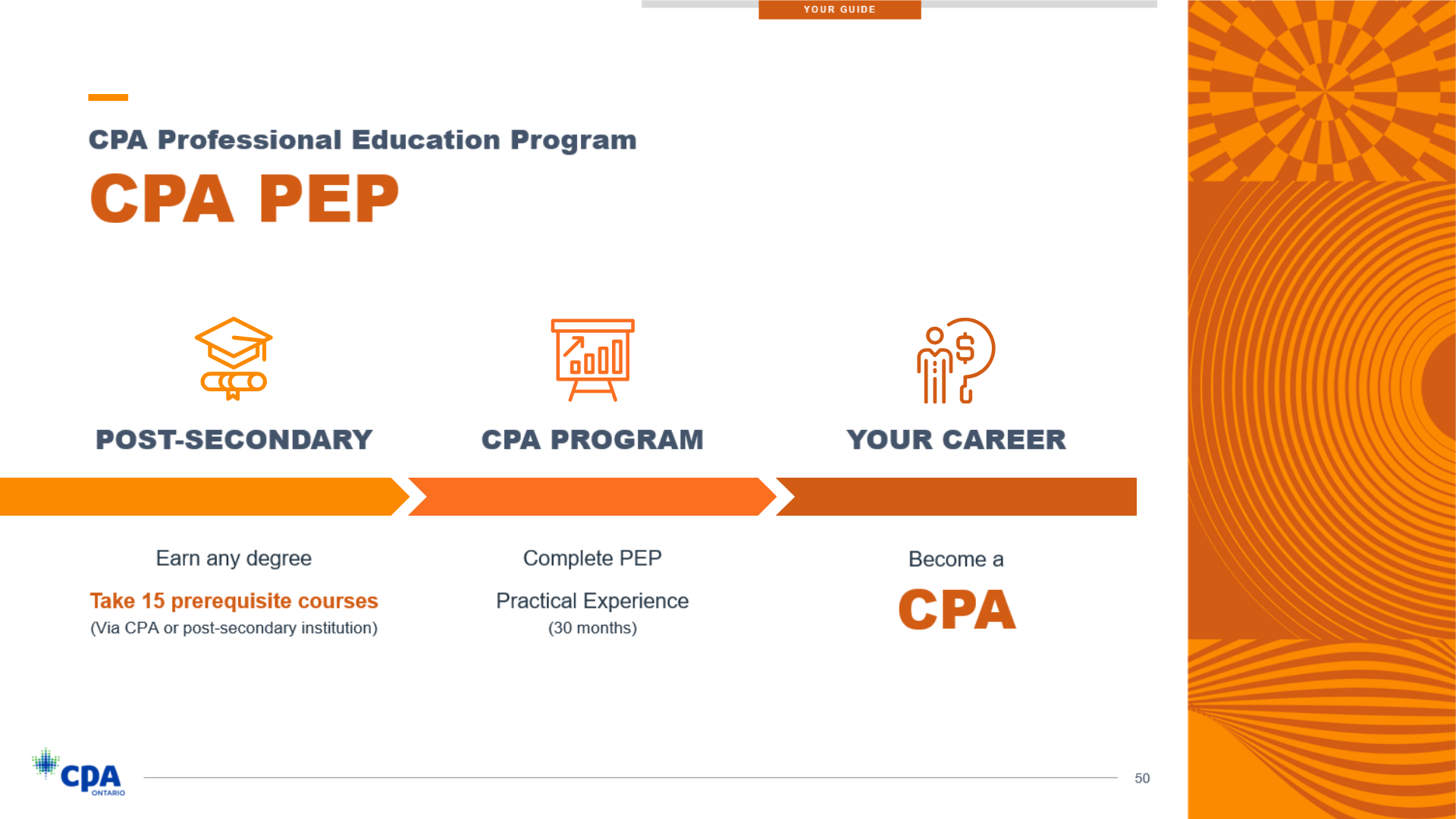 An accounting designation from a regulatory body is required to be a senior accounting or finance professional. The CPA designation is the largest and most common in Canada. It requires a 4-year degree and 14 prerequisite courses (which can be taken in undergrad also) for entry into the post-graduate CPA Professional Education Program (PEP) Upon completion of PEP's modules, exam and practical experience requirements the CPA designation is awarded.
Additional skills needed for entry-level accounting jobs
Foundational technical skills in financial reporting, management accounting, strategy and governance, taxation, audit and assurance and finance will be developed as part of the preparatory courses and the modules in the Professional Education Program (PEP). Proficiency in excel is complemented by increasing demand for data analytics and coding skills. Soft skills, or enabling competencies, are core to the CPA training process, as well as marketable skills in employment recruitment.These include:
Professional and Ethical Behavior
Problem-solving and Decision-making
Communication
Self-Management
Teamwork and Leadership
More knowledge about careers in accounting
CPA Ontario offers a Post-Secondary Ambassador Program (PSAP) which gives students the opportunity gain valuable insights, make meaningful connections and gain a competitive edge in the recruitment process. PSAP members can network with, and be inspired by, CPAs across industries and roles. They get exclusive access to workshops that develop in-demand technical and soft-skills. They get to apply their skills through conferences, business simulations and competitions. Through our conferences, virtual office tours and jobs fairs, PSAP members can connect with recruiters and employers all in one place.
Featured Accounting Jobs/Programs