Learn from top new grads at Sun Life Financial!
Rutab Khan, Derek Brenzil and Alex Ryan are three recent grads who started their careers in different areas of Sun Life's operations.
Their stories reflect the wealth of personal support and professional opportunity open to students and new grads at Sun Life Financial.
Meet Rutab
Rutab Khan saw great potential in a career at Sun Life.
"Sun Life provides a lot of flexibility to students and new grads to try different roles and find a role and career that best suits them," she explains.
Today, she's a Business Systems Analyst, working with different business partners and IT team members to identify technology needs.
Rutab Khan
Business Systems Analyst
Bachelor of Business, University of Waterloo 2014
She's responsible for understanding how different processes work and making connections between specific projects and IT resources – it's a lot of detail to keep track of.
"The learning curve has been significant, but Sun Life provided excellent training to help me understand my role," Rutab says. "The team here is very open and helpful and they know where all the resources are, so they can direct you when you need help."
That positive team dynamic is bolstered by Rutab's sense of personal satisfaction in the work she does at Sun Life.
"When we implement changes to internal processes and systems, we are making the technology easier to use, but also helping the business innovate and work more effectively," she explains.
"It's a good feeling, knowing that the work you're doing has value."
What's next?
Looking ahead, Rutab is excited to explore other roles at Sun Life, including a Project Management role within IT.
In Sun Life's friendly, supportive workplace culture, Rutab has found that it's easy to connect with team members from different areas of the company's operations, chatting over coffee to learn more about what she could do next.
"Sun Life provides a lot of networking opportunities," she explains. "Managers work with employees to understand their career goals and connect them with the opportunities that interest them, as well as projects that help them build the skills to move forward."
Rutab's tips for success:
Be prepared to learn. "Be ready to use your resources to learn about Sun Life's operations. You're well-equipped and supported for success, but you have to be proactive."
Ask questions. "In this role, you need to get information up front so you can support the project teams – 10 different people might need that information later."
Enjoy the experience. "It's early in your career and you have time to determine what interests you. There is lots of support around you, so take things one step at a time."
Meet Derek
Derek Brenzil chose to explore Sun Life's Rotational Leadership Development Program, which moves participants through different areas and business units over the course of three 1-year rotations.
In the first of his three rotations, Derek is working as a Financial Analyst in Canadian Finance Reporting and Analysis, consolidating financial information like sales reports, Key Performance Indicators (KPIs) and quarterly financial results.

Derek Brenzil
Financial Analyst
Bachelor of Commerce, McMaster University 2013
He's thrilled with the opportunity to make a real contribution – many of the reports his team generates are used by senior leaders and in management discussions, as well as quarterly meetings.
"I get to see the whole picture. I look at how Canadian markets function, how our business works and how we're positioned in distinct markets," Derek says. "It's interesting to see how different businesses are intertwined and connected."
He will soon move into a sales-oriented role for his second rotation, excited to broaden his understanding of the company's operations.
"You feel driven to perform and there are opportunities to be a high-performer, but everyone is also very friendly. You connect with people who are nice to work with," he says.
"At Sun Life, the people you're working with respect you and your work and are supportive of you."
What's next?
Derek plans to complete his CFA designation and explore opportunities in Sun Life's client-side functions.
"I'm hoping to accumulate knowledge and experience before moving into one of Sun Life's investment avenues," he says.
Sun Life is helping him get there by supporting some of the costs of his designation process, and equipping him to take time off to pursue his studies.
In addition, the Rotational Leadership Development Program brings together both in-house and third-party programs and learning opportunities to help candidates balance their company knowledge with the soft skills that are crucial to success.
Applying to the Rotational Leadership Development Program? Derek's tips:
Do the research. "Don't do a quick skim. Go through the financial reporting, research different initiatives and strategy, and find out where Sun Life is going."
Make connections. "The more connections you can make to a role, the better-suited you are as a candidate. Building connections to the company keeps you informed and increases your chances of success."
Network. "Reach out to different people and get different perspectives. Understand the whole picture and where your strengths play into it."
Meet Alex
Alex Ryan wanted an opportunity to explore the big picture – and after three co-op terms with Sun Life, he knew he'd found the right place to start a career.
"Sun Life really enables you to develop a breadth of experience, which helps you become more well-rounded," he says. "You're able to learn new things and explore new roles if you take the initiative."

Alex Ryan
Intermediate Actuarial Analyst
Bachelor of Mathematics, University of Waterloo 2014
As an Intermediate Actuarial Analyst on the Canadian Actuarial and Canadian Risk team, Alex acts as a shared resource to facilitate communication between corporate teams and individual business units at Sun Life.
"What I do changes from week to week, there is no 'typical' aspect to this role," he says, explaining that his duties have included everything from report writing and analysis to database maintenance and process automation.
Those tasks have come with a significant amount of personal responsibility.
You have the opportunity to take ownership of your projects," Alex explains. "Managers are very open to giving you freedom to approach challenges and do independent work."
"Working at Sun Life, you can learn about the relevance of your work and the important role in plays in the grand scheme of things."
What's next?
Alex's current career goal is completing his actuarial designation, which involves extensive study and several exams. Sun Life is supporting him with time off to study and by helping manage the cost of his study materials.
"Sun Life invests in you," Alex explains. "They help you develop the skills that are relevant to your role, either at the moment, or looking ahead to the future."
He also plans to explore a role in the valuation side of Sun Life's operations.
"Sun Life has an excellent reputation of developing their staff and connecting you with different areas of the business," he says. "Being able to see that big picture and how all these different pieces fit together really helps out."
Alex's tips for success:
Ask questions. "If you get confused or need support, ask the people you work with – they're very knowledgeable and can put you on the right track."
Be patient. "You're going to be involved in a lot of unique processes, and that can take time to get used to. I'm still learning as I'm working, and I'll continue to do so for years."
Be proactive. "I'm in a role that involves communicating with a lot of different parties. Work on your time management so that you don't get overwhelmed with deadlines – avoid any kind of time crunch."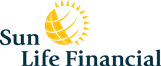 Want to learn more? Check out career opportunities at Sun Life Financial here!