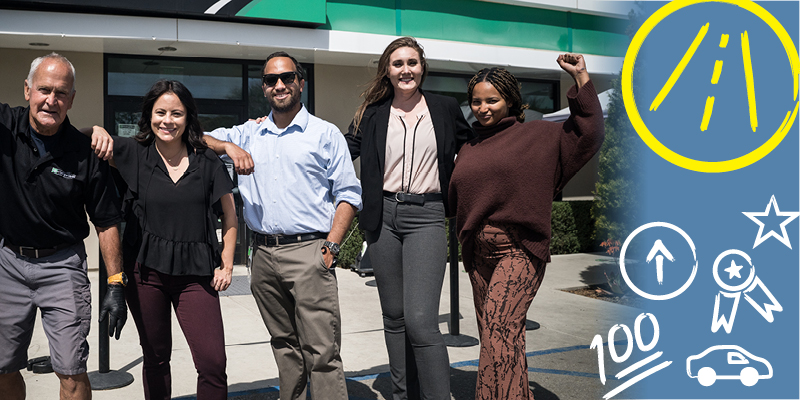 This is where it all starts.
Who Is Enterprise Holdings?
Enterprise Holdings is a lleader in the transportation service industry. With annual revenues of $22 billion, their family of brands – including Alamo Rent A Car, Enterprise Rent-A-Car and National Car Rental – has nearly 80,000 dedicated team members. Enterprise Holdings help customers cover almost 25 billion miles every year. But that's not all. By combining your drive, commitment and talent with their empowering culture and strong focus on people and shared success, you'll have everything you need to move yourself forward and realize your ambitions – wherever they may take you.
 

A legacy of success you can build on.
From the very beginning, Enterprise has been a family. Founded by Jack Taylor in 1957, we've always operated under a simple philosophy � "Take care of your customers and your employees first, and growth and profits will follow." More than 55 years later, the Taylor family continues to do things Jack's way. And like most families, we've gone through some changes. We've added to our portfolio of brands. We're more deeply rooted in our communities. We've expanded to a global stage. And we're proud to have become the largest transportation service provider in the world.
An experience designed with you in mind.
This is a great place to start your career before you graduate. We�re a proven training ground, where every day you�ll be on the job learning, gaining real-world experience and getting paid.
Learn more
AWARDS